In today's rapidly evolving business landscape, the global digital or eInvoicing market has experienced tremendous growth. Experts predict a compound annual growth rate of more than 20% over the next five years, reflecting the increasing demand for efficient and streamlined invoicing processes.
n this article, we will walk you through the steps of automating your invoices, from choosing the right software to setting up your system and leveraging automation features. Get ready to optimize your cash flow and enhance your business efficiency with automated invoicing.
Assessing your invoicing needs
Before diving into automation, it's essential to assess your current invoicing process. Take the time to analyze the pain points and areas for improvement. Are you spending too much time manually creating invoices? Do you struggle with tracking and monitoring payments? Set goals for automation, such as reducing processing time or minimizing payment delays, to guide your implementation. You can take a look at this helpful guide to streamline the invoicing process.
Choosing the right invoicing software
Choosing the right invoicing software is a critical step in automating your invoices and streamlining your payment processes. The global invoice processing software market size was valued at USD 2286.3 million in 2021, highlighting the increasing demand for efficient invoicing solutions. With numerous options available, it's important to research and compare different invoicing tools to find the one that best suits your business needs.
Consider factors such as features, functionalities, and scalability. Look for software that offers customizable invoice templates, automated numbering and tracking, and seamless integration with your existing accounting systems. Additionally, evaluate the user-friendliness of the software and its compatibility with your team's skill set.
Budget considerations are also vital when selecting invoicing software. Determine the affordability of the software while also considering the long-term benefits it can provide for your business. Scalability is crucial too, as your business may grow and require more advanced features in the future.
By investing time and effort into choosing the right invoicing software, you can ensure a smooth transition to automation and unlock the benefits of faster invoice processing and improved payment collection.
There is no lack of options when it comes to accounting software to consider such as Sage, Quickbooks, or Zoho, and Xero, an alternative to Quickbooks.
Setting up your invoicing system
Once you've selected the invoicing software, it's time to set up your system. Begin by creating a standardized invoice template that reflects your brand and includes all the necessary information. Automate invoice numbering and tracking to eliminate manual errors and enhance organization. Integrate the invoicing software with your accounting systems for seamless data synchronization and financial reporting.
Automating invoice delivery
Automating invoice delivery is a game-changer when it comes to streamlining your invoicing process and enhancing client communication. By leveraging automation, you can expedite the delivery of invoices and ensure timely notifications to your clients. A crucial aspect of this process is setting up email templates with personalized messages, enabling you to maintain a professional and consistent brand image. 
With automation, you can establish triggers or schedules to automatically send invoices at the right time. For instance, invoices can be dispatched immediately after completing a project or on a specific date each month for recurring services. This eliminates the need for manual intervention and reduces the chances of human error or delays.
Furthermore, it's essential to prioritize the security and encryption of email delivery to protect sensitive financial information. By utilizing secure email channels, you can ensure that client data remains confidential and safeguarded throughout the invoicing process.
Streamlining payment collection
Automation can significantly streamline the payment collection process. Offer multiple payment options, including online payment gateways, to cater to diverse client preferences. Integrate payment gateways with your invoicing software for effortless payment processing and automatic updates on payment status. For clients with recurring billing, utilize automation to generate invoices automatically and collect payments on time.
Tracking and following up on unpaid invoices
One of the key benefits of automation is reducing the risk of unpaid invoices slipping through the cracks. Set up automated reminders for overdue invoices, ensuring timely follow-ups. Implement escalation processes for non-payment, such as sending reminders at regular intervals or escalating to a collections agency if necessary. Automation allows for consistent and efficient communication with clients, ultimately increasing the chances of receiving timely payments.
Leveraging reporting and analytics
Automation provides valuable insights through reporting and analytics. Generate financial reports to gain a comprehensive view of your business's invoicing and payment performance. Analyze payment trends and cash flow patterns to identify areas for improvement. Utilize this data to optimize your invoicing and payment processes, enhancing efficiency and cash flow management.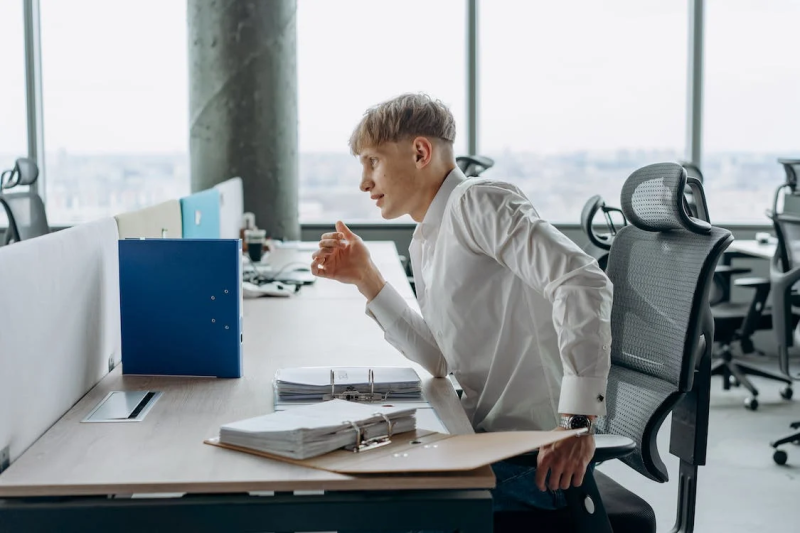 Image source: pexels.com
Conclusion
Automation has emerged as a game-changer in the realm of invoicing. By automating your invoices, you can save time, minimize errors, and improve cash flow. Assess your needs, choose the right software, and set up your system accordingly. Automate invoice delivery, streamline payment collection, and effectively track and follow up on unpaid invoices. Leverage reporting and analytics to gain insights and continuously improve your invoicing process. Ensure compliance and security throughout the automation journey. Embrace invoice automation today and witness faster payments and enhanced business efficiency.