US Update: What's Going On And What's Ahead
The ongoing trade war between US and China is not a new story. However, according to a property tycoon in Hong Kong, the biggest sufferer of the ongoing trade war will in fact be the United States.
According to a Hong Kong property tycoon, the ongoing trade war is going to hurt the US the most. Though US was the one to implement the tariffs in the first place, a Hong Kong-based property tycoon says that US is going to get affected by it the most.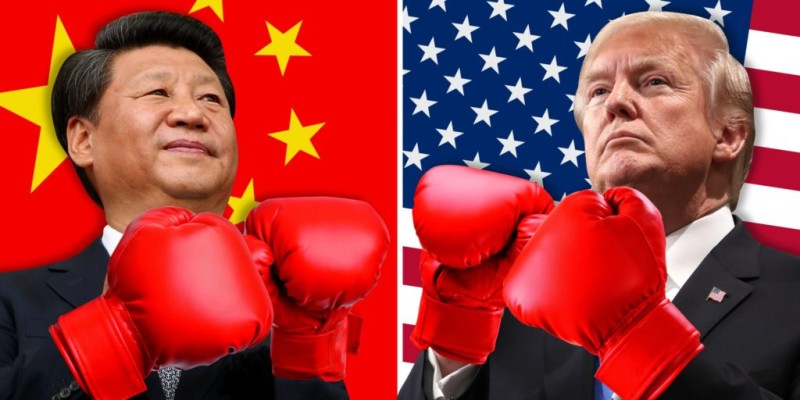 Image source: www.pexels.com
US-China Trade War- The Tradable
According to Chairman Hang Lung Properties- Ronnie Chan, the ongoing trade war is only going to push China in order to develop in a certain, particular way, and that is ultimately and definitely going to be against US interest.
Trade is not the point of concern in the United States. In fact, it is also about the ongoing and longstanding concerns regarding China and its technological development.
Stock Market
In other news, out of the ongoing trade war, some stocks could be the clear highlights of the US-China war. These include:
3- Certain other manufacturers in China
Apple'scurrent supply chain in China is also under investigation. Stocks of the tech giant fell in the last week. Moreover, according to Trump, US might be putting a brand new 10 percent tariff on iPhones because of its Chinese components.
Moreover, according to Toni Sacconaghi, 25% of Apple's revenue will be subject to tariffs.
In other news, there are certain US companies that have bigger and higher revenues in China than others.
Data revealed by Goldman Sachs shows that there are certain companies with the biggest exposure in China. They include:
1- Skyworks Solutions- 85%
Moreover, Tesaro has surged by over 60% after GlaxoSmithKline agreed to buy it for $5.1 billion. Tesaro shares rose after the company agreed to buy it for about $75 per share.
During the last month, Bloomberg reported that Tesaro was going to explore a new opportunity for a sale. Tesaro shares have generally suffered losses after it reported disappointing results.
Technology Update
As far as the technology sector is concerned, it is being said and revealed that Apple AirPods are going to be the most popular accessory by Apple ever.
Reports revealed that Apple Airpod shipments will skyrocket in the forthcoming year. Apple's wireless AirPods/headphones will experience massive growth in the coming time and this is being seen as a very positive sign for and by Apple.
Currently, more than 1 billion iPhone users are using iPhone and on the whole, it offers great potential.
Apple is not disclosing how many of these items it is selling but at the moment, it is quite a positive sign for Apple as it is seeing growth in many areas.
A lot is going on at the US front and there's more coming up. Things might decline this year but will change in the forthcoming year.
For more updates, stay tuned at The Tradable.