An analyst, Holger Zschaepitz, tweeted a chart of the US Federal Reserve's balance sheet. He said that over the past 4 weeks, liquidity has fallen by more than $248.1 billion. At the same time, the balance itself fell by $88.3 billion, which is not comparable to those figures.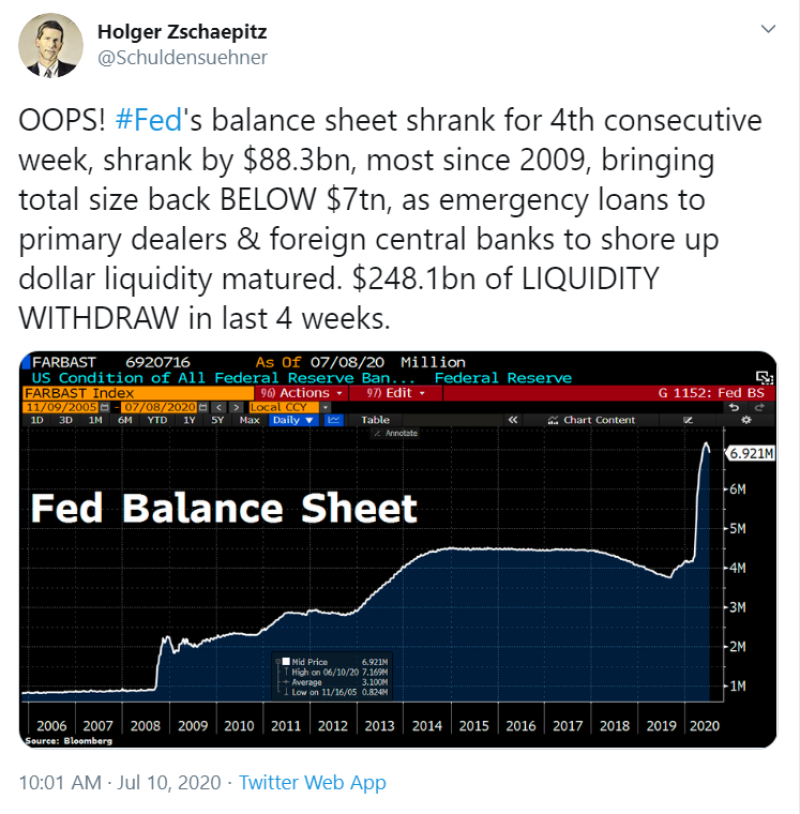 Image source: Twitter @Schuldensuehner
This news was followed by the reaction on the market. For example, yesterday the S&P500 index (.INX) ended the trading session being down by 0.56%. At the same time, the Dow Jones Industrial Average (.DJI) fell by 1.39%.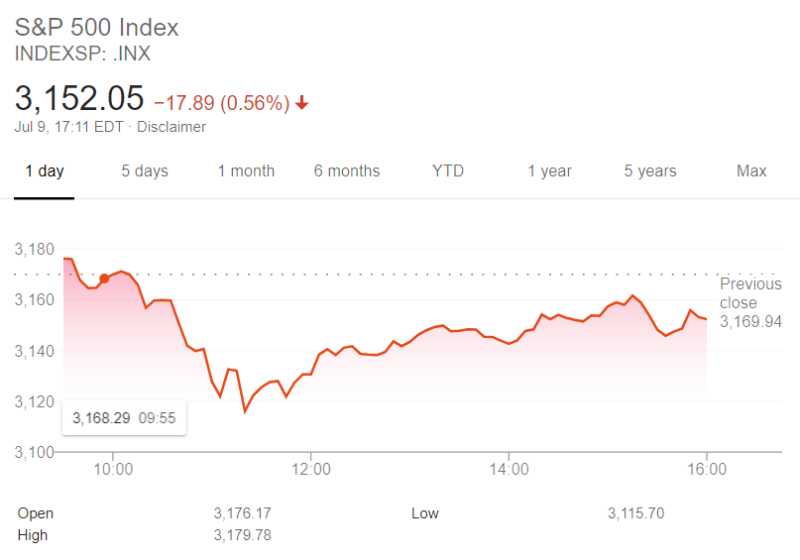 Image source: Google Finance
Similarly, Lisa Abramowicz tweeted about her concerns related to the yield of debt securities. It published a chart that shows that the yield is currently at a historical low.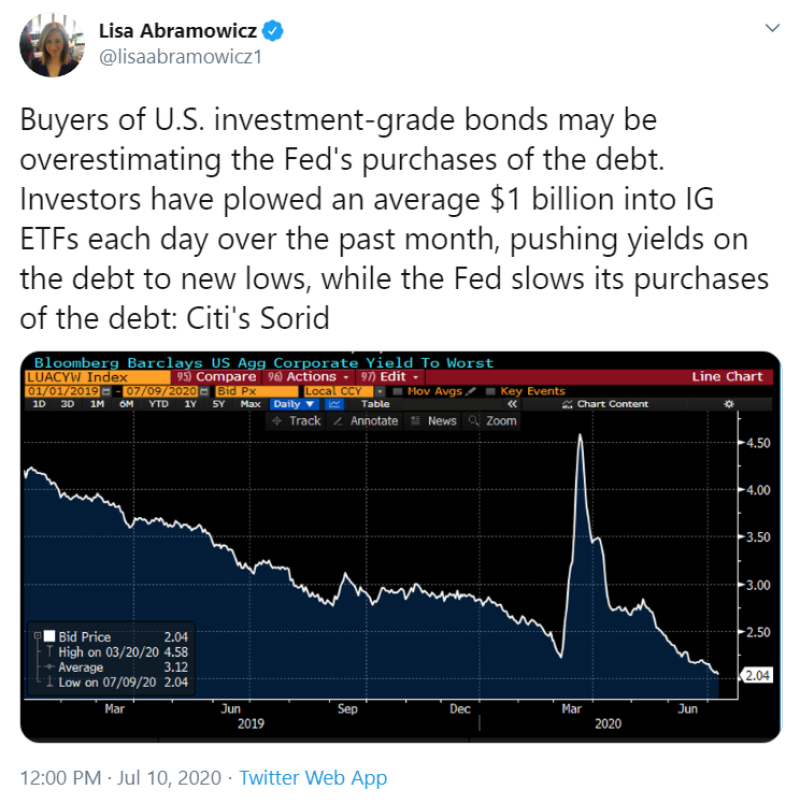 Image source: Twitter @lisaabramowicz1
Lisa Abramowicz believes that investors should not hope for a debt buyout from the FED. It is because of unjustified optimism that we should expect a more terrific collapse.