The reporting season did not start well for everyone. On Friday, after the Slack report, the company's shares ($WORK) fell more than 13% before the opening of trading.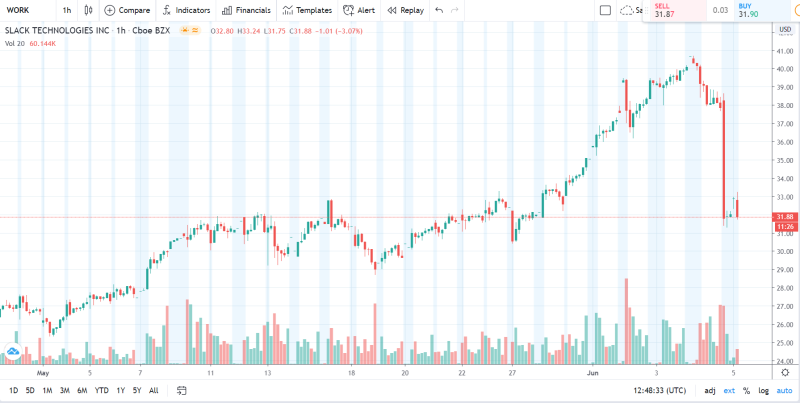 Image source: TradingVIew 
A week ago, many analysts published their forecasts for the company's stock - $WORK. Many of them expected the start of the reporting season and predicted bullish growth for the stock.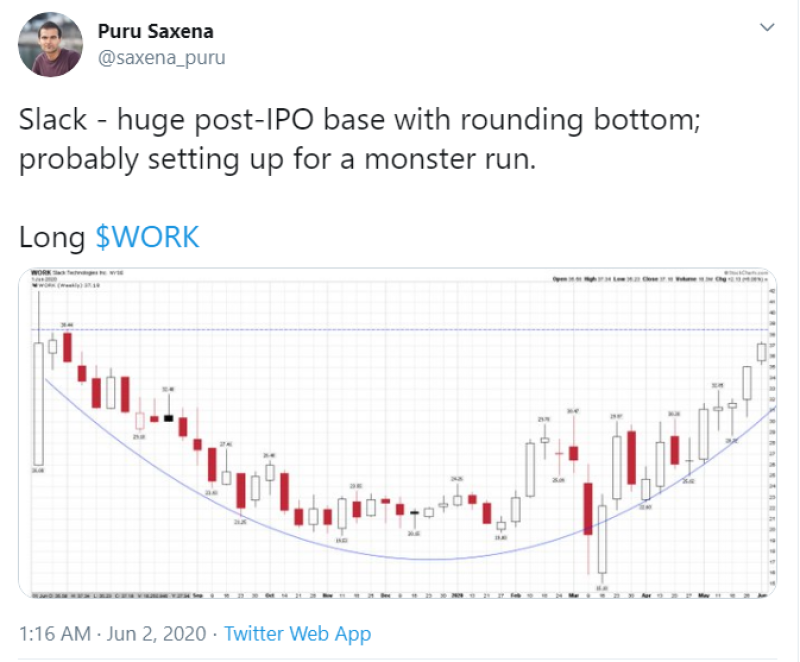 Image source: Twitter @saxena_puru
Last week, analysts predicted growth to $40 per share, and the result of the movement started right away. The goal of price was achieved in less than one week.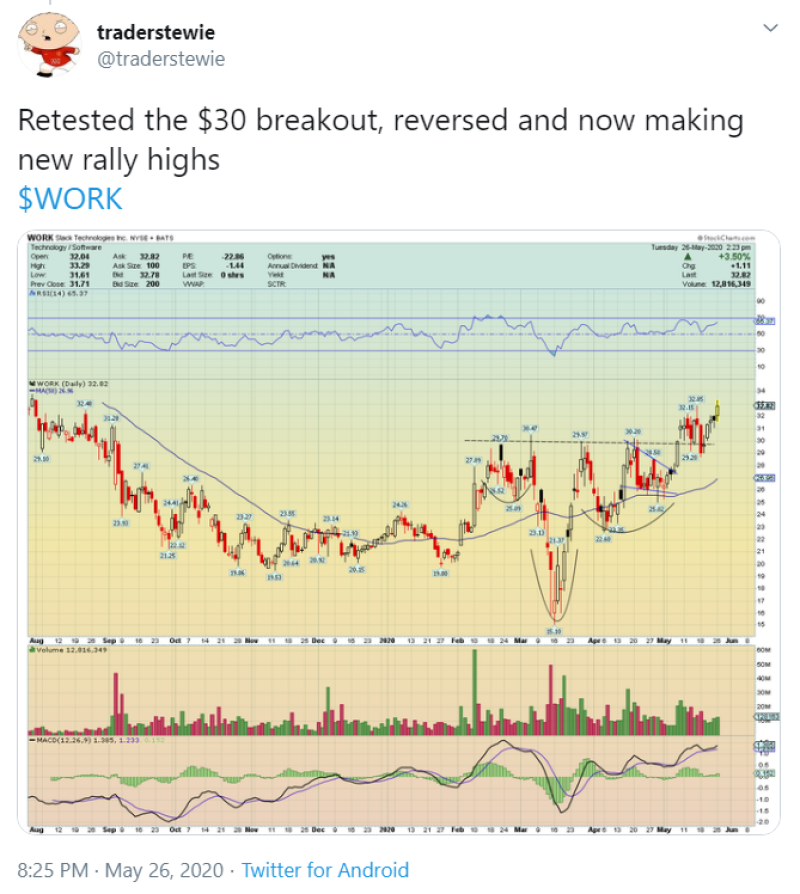 Image source: Twitter @traderstewie
But despite the report and the drop, this did not prevent Amazon ($AMZN) from partnering with Slack ($WORK) and together creating another big competitor for Microsoft Teams in the market of team messengers.
Slack is expected to migrate team calls and video calls to the Amazon Chime platform, which will expand the scope of the Amazon AWS cloud platform.
A significant part of the contract also is switching to Amazon Chime for Slack voice and video calls. Slack is particularly poor in contrast with Microsoft teams for voice and video conferencing, but this partnership aims to make it substantially easier in the future.
Recall that during the COVID-19 pandemic, many institutions and organizations switched to remote work and led to increased competition from Microsoft Teams for Slack.