Companies in crisis continue to cut employees. The US Department of Labor has published up-to-date data on unemployment claims. It says that more than 1.5 million Americans have applied for unemployment benefits.
The Washington Post correspondent, Heather Long, finds these figures appalling, and even a small decline is not considered a success.
Long noticed a strange feature in the last report. The number of applications for unemployment among the self-employed continues to be high (at 760,000) and their ratio to other applications is also growing.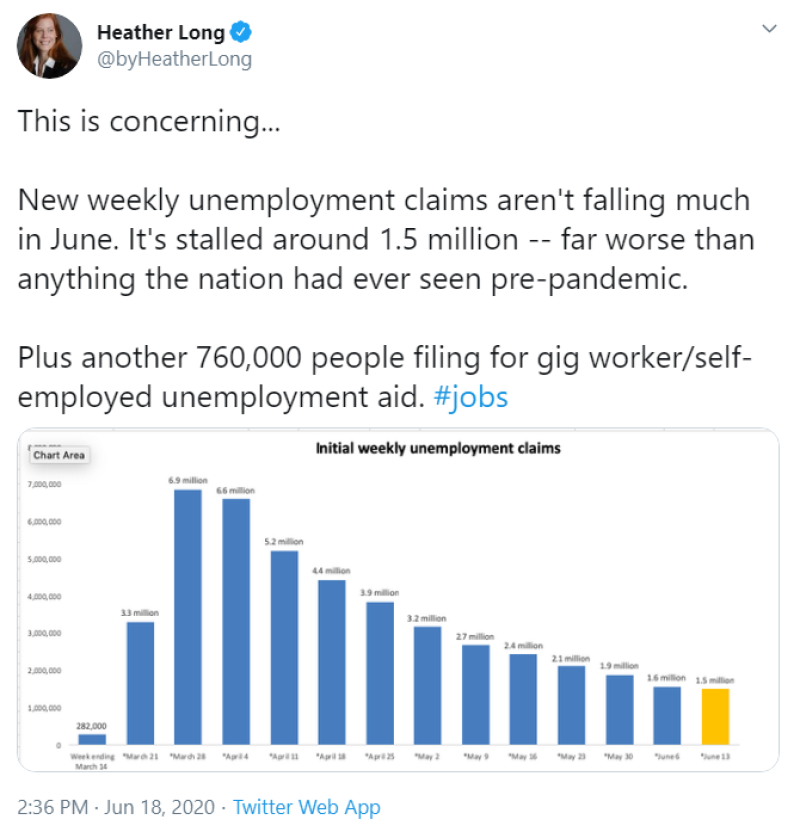 Image source: Twitter @byHeatherLong
Before the pandemic, the previous record was set in 1982 with 695,000 new applications for unemployment benefits coming per single month. And these were the total numbers of applications for benefits.
At the moment, more than 29 million unemployed people receive financial assistance. Fed Chairman, Powell, called on Congress to expand aid, particularly for low- and middle-income Americans.