Ernst and Young (EY) - the market leader in audit services - published a report describing how consumer behaviour will change after the COVID-19 pandemic and how to adapt consumer strategies to this.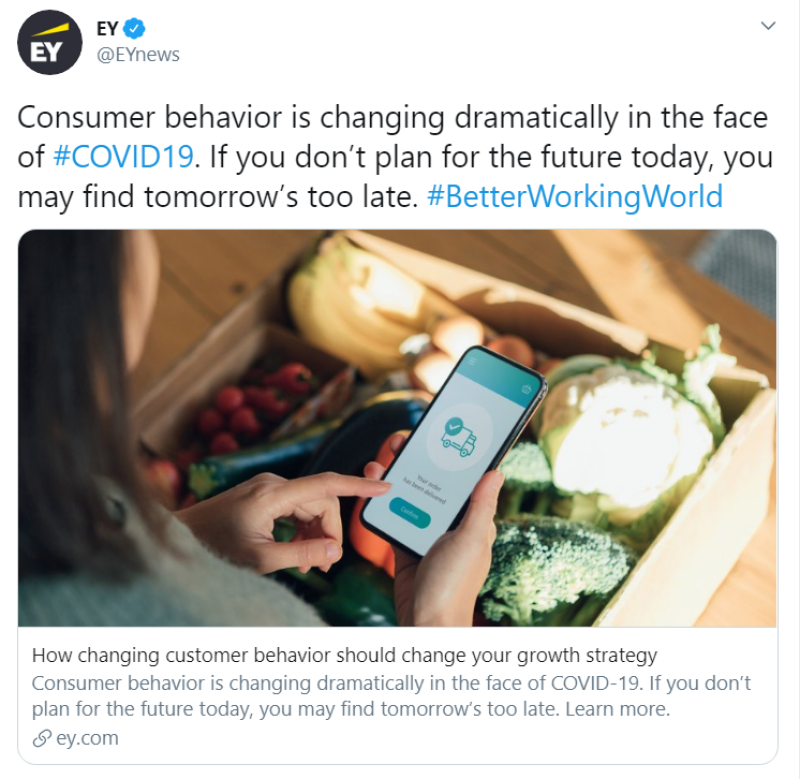 Image source: @EYnews https://twitter.com/EYnews/
The pandemic forces us to re-evaluate values, habits, and patterns of consumption, and many of them will not change. Although the EY index indicates that most customers expect spending after the COVID-19 crisis to be the same or higher (31% anticipate spending to stay unchanged, 25% intend to invest more in their areas and 9% expects to spend more on the Board), there's more than one third intend to spend less and 13% of customers plan to do deep cuts.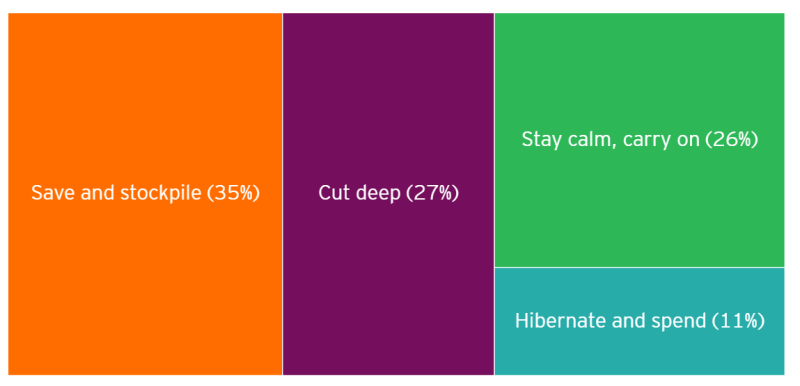 EY Future Consumer Index - https://www.ey.com/en_gl/consumer-products-retail/how-covid-19-could-change-consumer-behavior
What actions should companies take?
In its report, the company recommends to focus the attention of the consumer policies on the following aspects:
Customer engagement
Growth factor
Customer experience
Physical / digital divide
The first stage is to build the clients' strategy and action plan by reviewing these challenges attentively and defining the main goals for each. Time is of vital importance: it is apparent as economic activity returns how much consumers have been attracted to the modern era of digitalization.
What have we already discussed
EY has previously stated that new segments and new niches are emerging in the market. It is recommended to the consumer-oriented businesses to predict the kinds of customers that emerge to survive the current crisis and to create opportunities in the future.