An Overview And Market Size Of The Stock Trading Market
Interested in finding out the size of the stock market?
Well, actually, if you find out, you will be as surprised as I am.
Today, assets, commodities, stocks, forex and others are traded at the speed and rate of millions and billions of dollars.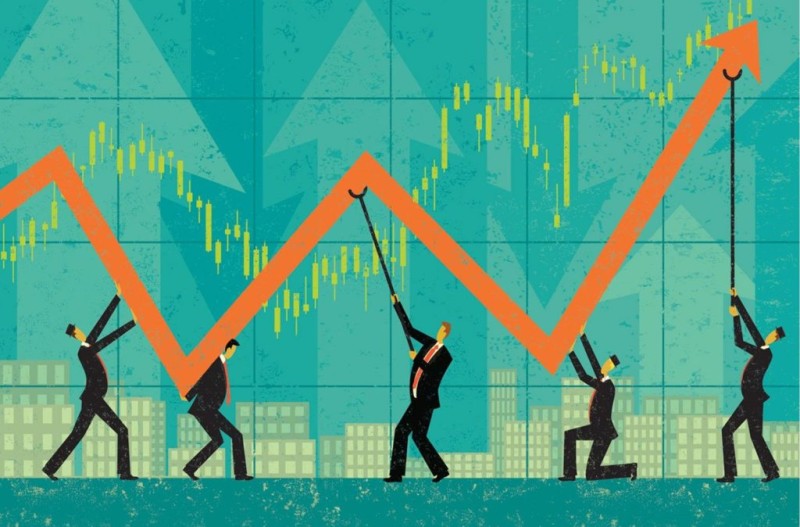 Image source: www.pexels.com
If you want to find out how much the stock market is worth, read below.
Stock Market: An Overview
On the stock markets, thousands of dollars worth of assets are traded on a daily basis. The stock market plays an integral role in the success of any economy. The economy, in many ways, in fact, is also reliant on the stock market.
Stock markets are regulated. Since there is a lot of money involved, there are certain rules you have to abide by, when you are trading on the stock market.
What Is A Stock Exchange?
A virtual forum that lets buyers and sellers sell assets, stock market exchanges are used to trade and deal in different kinds of exchanges such as assets and commodities, amongst others.
The stock markets play a crucial role in determining the price of any underlying asset. Both buyers and sellers meet at the stock market to identify a given market price of an asset at a given time.
The stock market is one of the largest stock exchanges in terms of market capitalization.
The worth of companies listed on the marketis$21.3 trillion-according to 2017 figures. Moreover, that figure is predicted to increase over time.
Latest Figures
Latest US stock market figures reveal that, the net worth of the stock market is now worth $30 trillion. These are BIG numbers, if you assess and realise closely.
Many experts refer to the total stock market trading size of being worth "trillions here and trillions there".
The US stock market has also been doing well on the stock exchange. Therefore, the stock market trading size today is as high as trillions of dollars. The stock market had a 22% return last year. With such a stock market trading size, you can only expect bigger numbers.
Moreover, in 2018, it doesn't look like anything MAJOR is going to happen that might 'destroy the market'. Truly, and honestly, there are great prospects for it inshore, provided things get handled the right way globally.
Market Capitalisation
The biggest run-up in stock markets and investments show that the total market capitalisation- 98.5%of the total market capitalization, comprises of the Russell 3000 Index. Moreover, after Trump's election as US President, the market has added a lot more in value.
If we talk about the stock market trading size, let's just say it is quitea lot.
Conclusion
The history of stock markets and stock market trading size shows and suggests that the stock exchange has been in tact for a very long time now.
Over time, stock market trading size has only increased.
From thousands to millions, to millions to billions, there has been lot going on at that front. Today, the stock market trading size is worth trillions and so is the stock market trading size.
Each country has its own stock exchange and the stock market. As of now, the most common and daily reported stock exchanges are:
1- Asian stock market2- European stock market3- US stock market
If you want to familiarise yourself with the term 'stock market', or 'stock market trading size', the given names will give you great insights.
In the US, the Dow Jones Industrial is a common name and so is the Nasdaq Composite Index. Moreover, in terms of exchanges, the most common exchanges are:
• Nasdaq• London Stock Exchange• Euronext• Hong Kong Stock Exchange (HKeX)• Toronto Stock Exchange• Bombay Stock Exchange (BSE)• Shenzhen Stock Exchange (SZSE)• New York Stock Exchange (NYSE)
Stocks are a common phenomenon and trading them is a daily thing now. Learn more about stock markets at The Tradable.
Stay tuned for more updates.