According to the data from Dune Analytics (@DuneAnalytics), the volume on decentralized exchanges (DEX) has increased by 50% compared to 2019.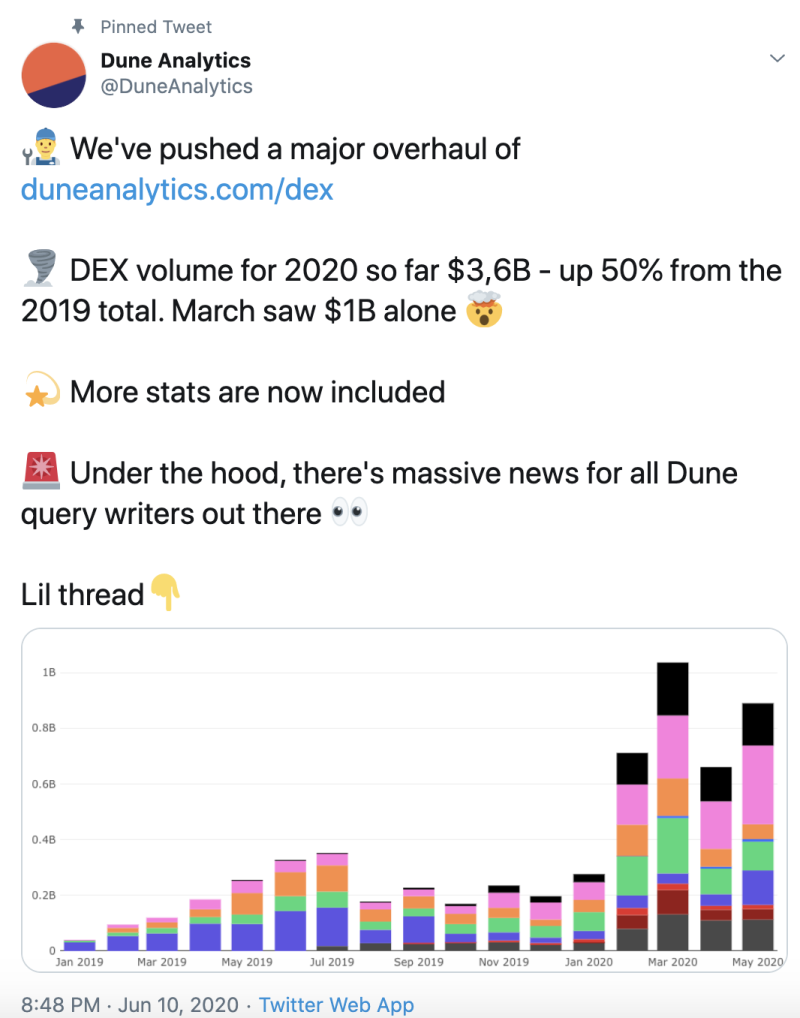 Image source: Twitter @DuneAnalytics
Over the past seven days, the figure has grown by 115%. Over the past 24 hours, the DEX trading volume was $ 135.5 million. Trading volume on decentralized exchanges has been growing steadily over the past six months. Back in March, the DEX recorded a record trading volume of $ 668 million.
Four platforms - Uniswap, Curve, Balancer and Bancor Network - recorded an increase in trading volumes in July in contrast to value of a month prior. For example, Balancer, one of the newest DEXs, has trading volumes close to $ 160 million, up from $93 million at the end of last month.
It is worth to mention that after the update, the Uniswap exchange became noticeably more popular - the number of site users reached 92,000.