According to the data of Glassnode, Bitcoin's blockchain now needs only one hour to find 8 blocks.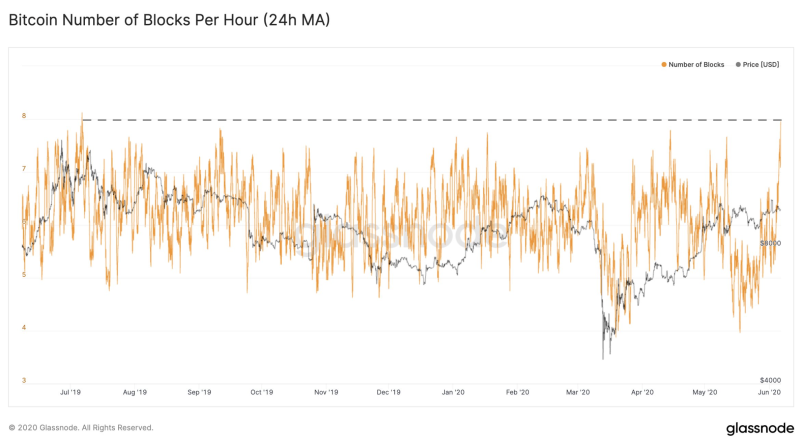 A number of blocks per hour. - Studio.glassnode.com
This figure is the biggest one since summer 2019, where the leading cryptocurrency has peaked at almost $14,000.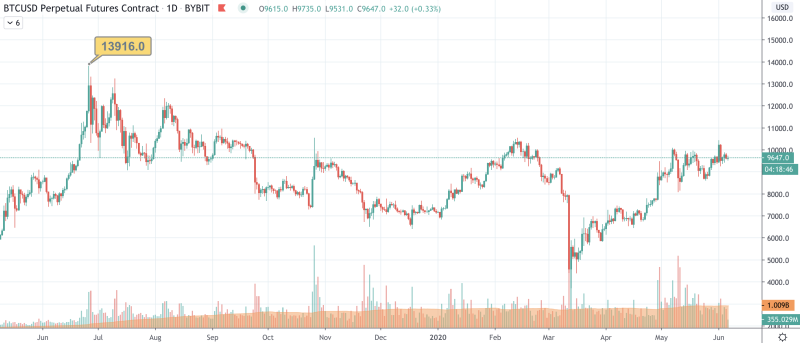 Image source: TradingView Bitcoin
It has become easier for miners to find blocks due to the difficulty adjustment that provoked the decrease of network's complexity. Thus, Mining difficulty has been falling for the second week in a row. Now the indicator has fallen to the lowest level since January 2020.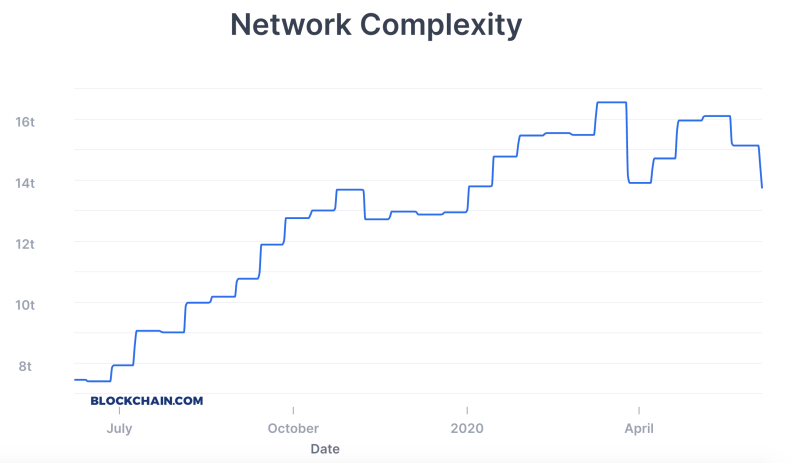 Image source: Blockchain.com Bitcoin network complexity
Mining complexity is a variable that the network automatically corrects approximately every 14 days to maintain an average time spent by a new block at 10 minutes, regardless of the network hashrate.