According to the recent tweet posted by Mati Greenspan (@MatiGreenspan), Bitcoin set a new record high in terms of the hash rate.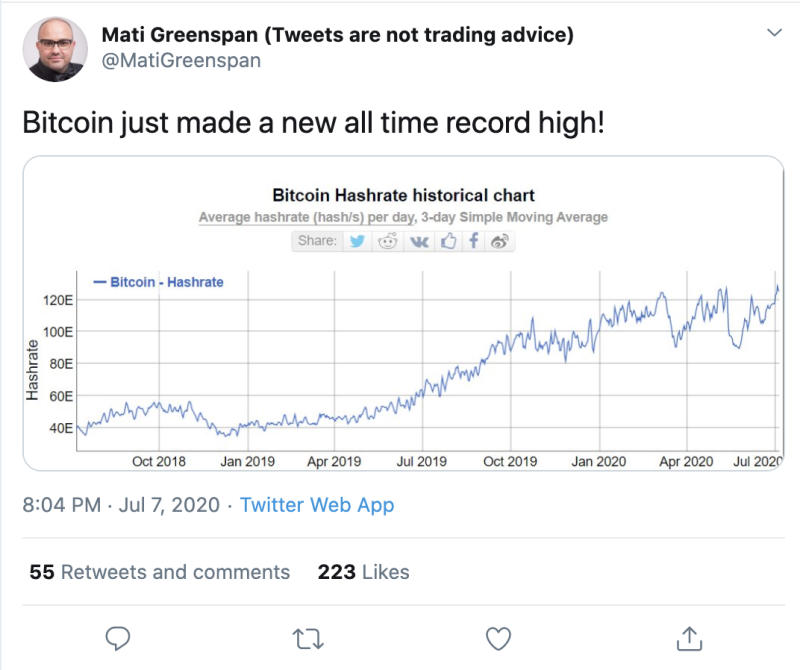 Image source: Twitter @MatiGreenspan
While the hash rate keeps steadily going up, there is little to no change in the price of the leading crypto these days. Bitcoin (BTC) has been locating in the range between $9,000 and $10,000.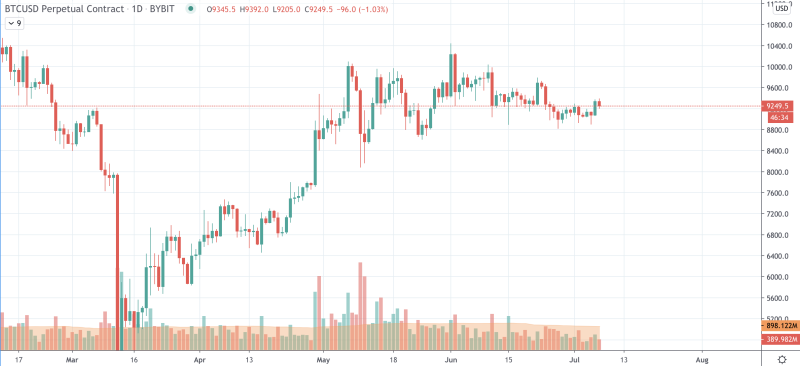 Image source: TradingView BTC
At the moment, neither bulls nor bears are dominating as the sideways trend prevails. In case bears push Bitcoin (BTC) to $8,500 and fix below it, then the bearish trend will come into force. However, if buyers manager to reach the $10,000 mark, the uptrend will be confirmed. But now, one might see the declining trading volume against the volatility decrease. Bitcoin is trading at $9,250 at press time.