An unaudited fork of the curve Finance decentralized financial Protocol (DeFi), Swerve Finance accumulated more than 40% of Curve's deposits within four days of its launch. At the same time, it was not without financial losses.
On September 7, a message appeared in the Discord of the project that someone sent more than $ 1 million in USDT tokens to the project contract. But the sender got the wrong address, and the money got stuck at an unknown address.
However, Paolo Ardoino, a CTO of Tether,  commented by saying that maybe the operation may be cancelled. Also, he asked the sender to contact the company's technical support and they will try to resolve the issue as soon as possible.
Please open a ticket to @Tether_to support service https://app.tether.toIf it's USDt ERC20 stuck in an address we should be able to recover it, but in order to be sure, please contact our customer support and we'll try our best.   Paolo Ardoino @paoloardoino via Twitter
However, the situation is not as clear as it might seem at first glance. The community reacted differently to the" kind gesture" from the CTO. Some commentators thanked Paolo for intervening and for providing a hypothetical opportunity to get the money back.
However, most commentators considered it unacceptable for Tether to interfere with transactions, even though the huge amount was lost in an error.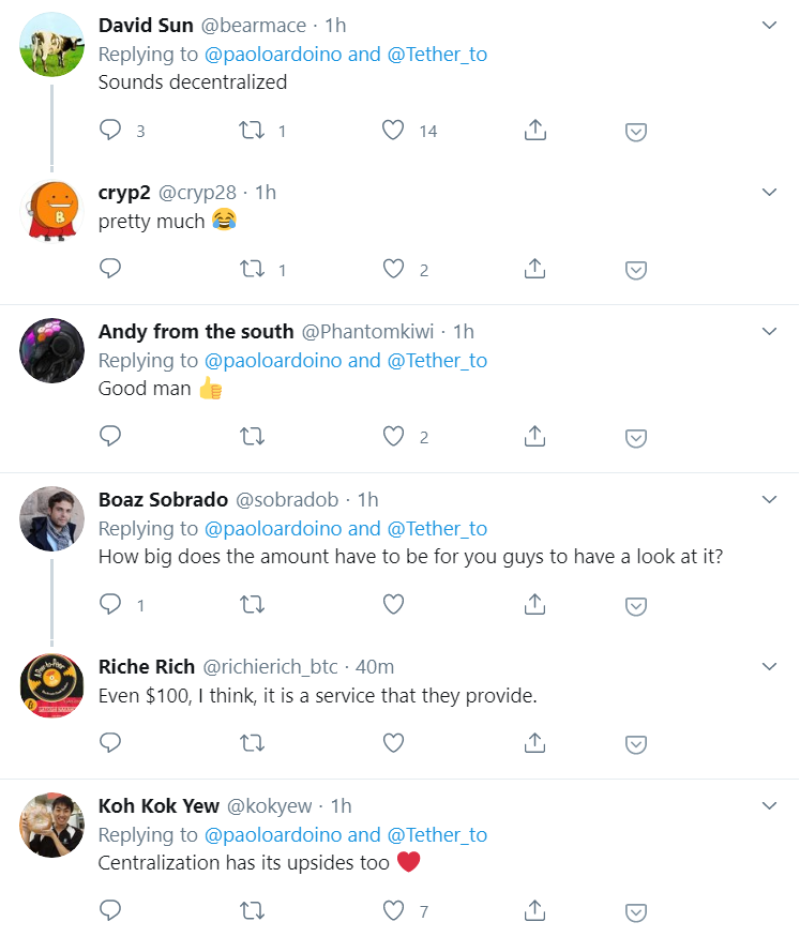 Image source: Twitter @paoloardoino
Swerve and Curve are both open stablecoin trading platform protocols. The major difference is the fact that Swerve's "100% group and regulated" protocols, meaning that the SWRV tokens with their deposits have been created by its users since day 1 without any pre-mining event for which the community blamed the creators of the Curve Protocol.