The decline in oil prices this spring led to oil companies beginning to reduce oil production. In turn, it disrupted a lot of supply contracts. To prevent such outcome in the future, American refiners have increased their crude oil processing to increase the volumes.
Oil prices are still under pressure due to economic uncertainty following the coronavirus outbreak. The oil refining industry is concerned with this problem. The primary goal right now is to avoid repeating the failures of supply contracts.
Traders and analysts believe that sellers are forced to take this step. There are still very few oil buyers in the current market.
The difference between the buy and sell prices for crude oil is achieved through physical arrangements that is based on the market price. However, they may not include sales volumes. Thus, it allows you to restrain sales at low oil prices.
Moreover, the record high in US crude oil inventories in two weeks reduces oil traders' bullish sense, although data from the US government shows that distillates and gasoline stocks have declined.
Nevertheless, the price of WTI crude oil is trading positively on Friday. USOIL added + 2.40% to the price and is currently approaching the $40 price mark.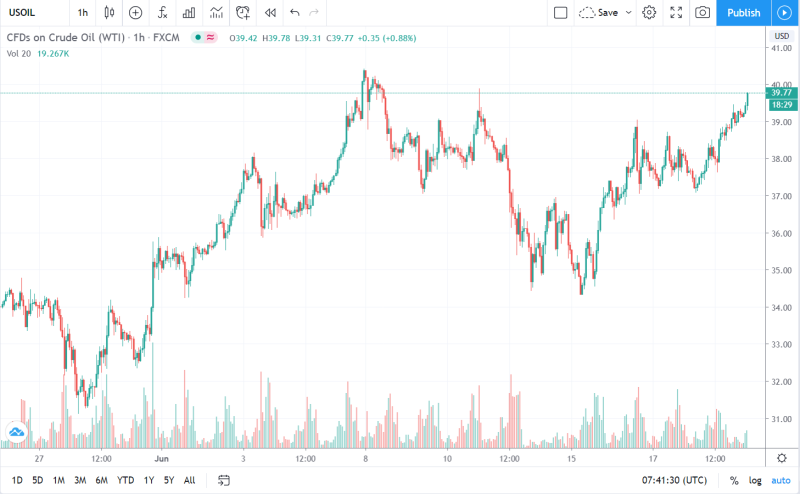 Image source: TradingView USOIL (WTI)