100 investment funds were interviewed for the report. Questions related to which companies are currently in the portfolio. 9 out of every 10 companies reported being affected by the COVID 19 pandemic somehow, according to the report.
Most companies have adapted to the changing context very quickly  Roxanne Varza, director of Station F
Although 72% of the startups have reduced global spending since the crisis started and 64% of pre-seed startups have cut spending since the crisis began, half of the participants considered government support timely and understandable.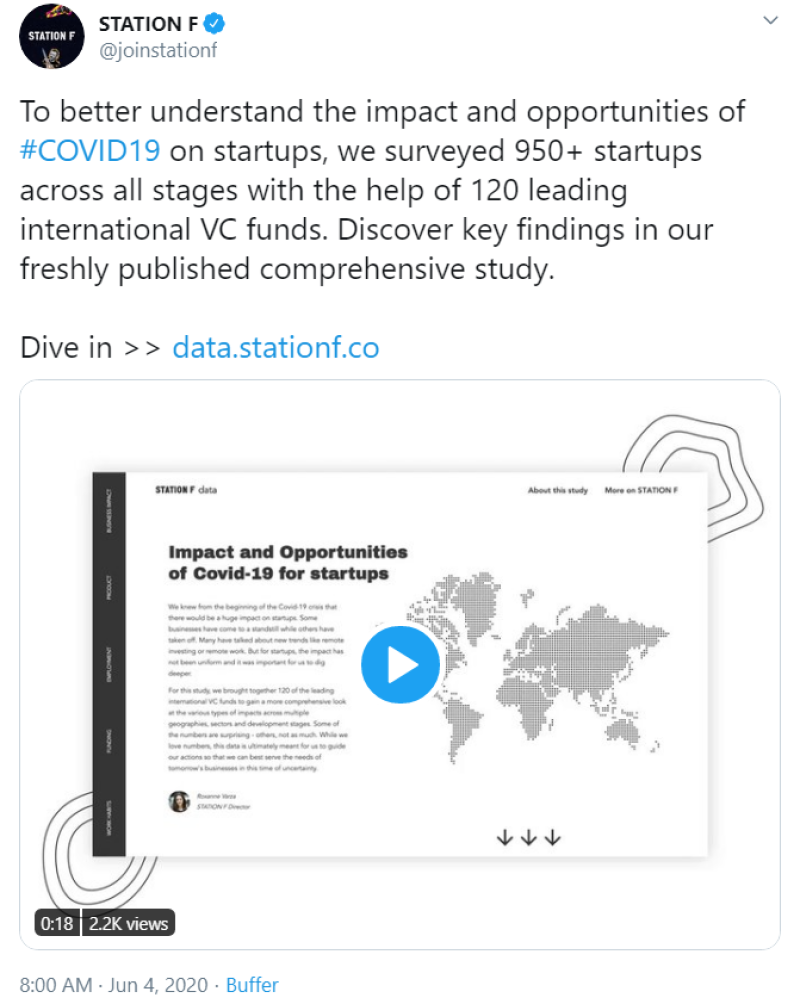 Image source: Twitter @joinstationf
As for working habits, switching to full-time remote work is not everything. According to the report, only 10% of all startups are ready to transfer their employees to remote work. Some people are reluctant to do this, but still, require the presence of employees in their offices.
Also, there is a huge trend for remote IT vacancies and connected stuff like study, courses, boot camps. We see significant growth in online education in all areas, including IT courses.
Earlier, we wrote about stimulating methods to support business from the state to fight coronavirus. These actions could not but also have an impact on small startups, which are also feeling bad times.